Nothing helps me to accomplish my goals and stay on track more than a single exercise I complete each December: the Annual Review. It reminds me what I've done last year and where I'm going with my life. This is perfect time to consider some of successes, failures, and lessons learned from 2022. I'd like to share free PDF that you can download. I promise you this method will help you to notice where are you now with your life and where are you going. Dream it! Pin it and live it!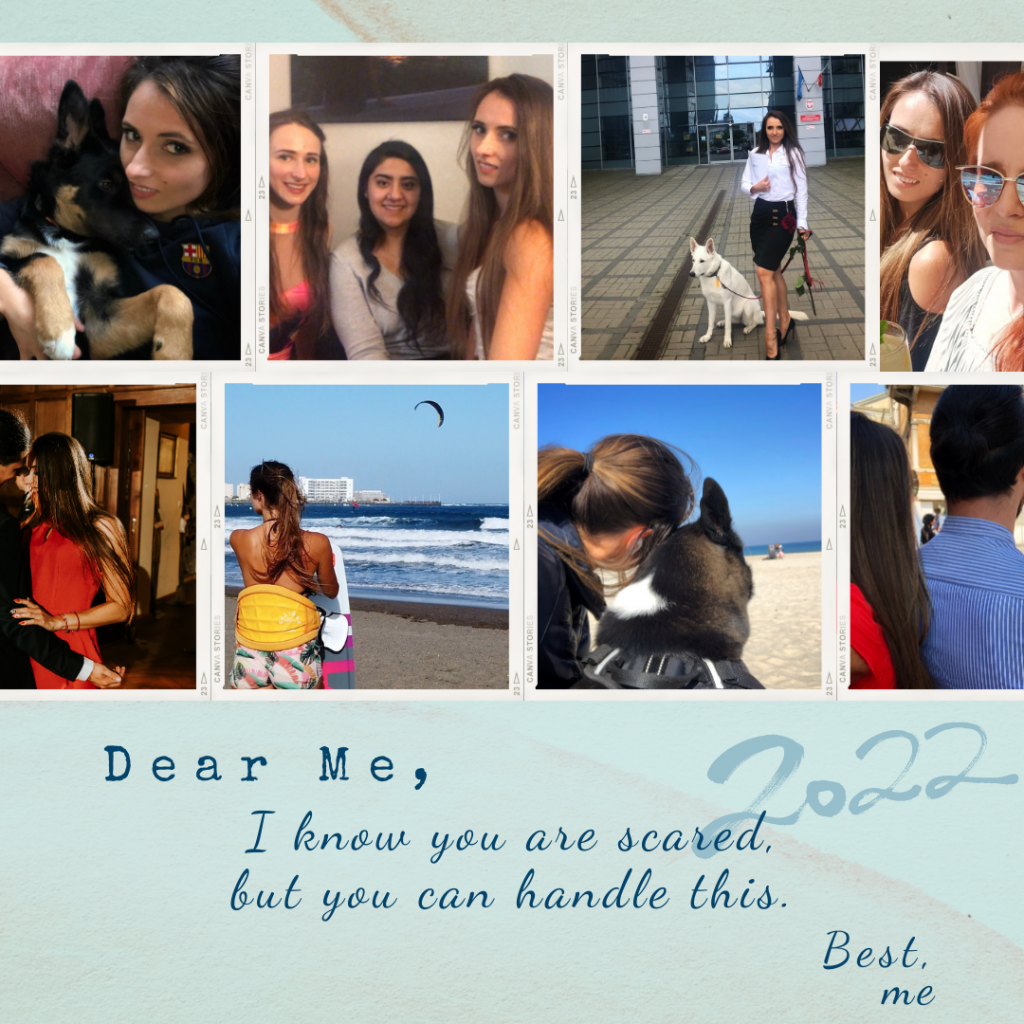 This year first time my Vision Board will be digital – because of my travels. I learnt how to limit the amounts of items. I often change my living place and physical Vision Board that I can put on the wall doesn't work for me. However, you know what… I discovered that it makes me a lot of fun when I was working on my digital vision board. You can use free design tools like Canva or Figma.
Why you should create your own Vision Board? A vision board (electronic or traditional) is a helpful tool that can help you get clear on what goals you want to achieve in your life. It helps you grow and stay motivated. Achieving your goals requires strong determination and focus. If you never worked with this tool – try it! Believe me, you will surprise how it can help to reduce your procrastination!